From Shame of Italy to UNESCO World Heritage Site
Basilicata, particularly the city of the Sassi of Matera, can to all intents and purposes be considered an example of pride and rediscovered redemption.
The energy of the stones that build and surround the cities of Basilicata, the variety of the surrounding places and a rediscovered love for traditions, make this region a unique territory that stimulates cultural, sporting and food-and-wine tourism.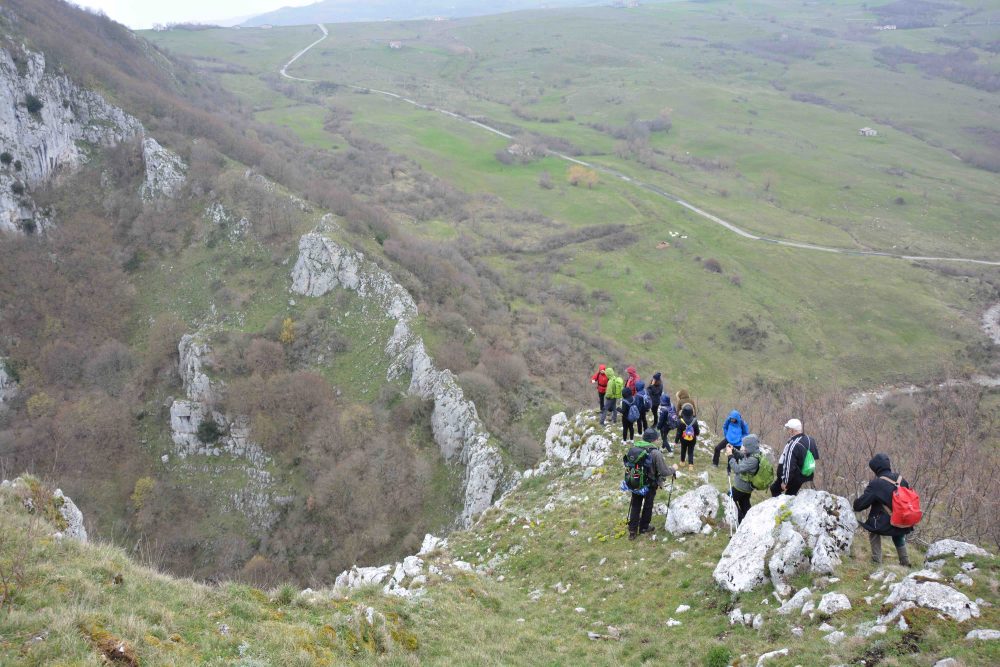 Trekking in the Lucanian Dolomites
A day in the beautiful Lucanian Dolomites. The green heart of Basilicata, the forest-covered mountains stand out against the valley of the Basento river. The villages look like jewels on sandstone, shaped by the wind and erosion. Breathtaking views will be encountered along the paths that run along the ridges. Ancient villages will appear at the end of the hike. Stories of Templar knights, Arabs and bandits will enliven the tale of the hike. In warm weather, it is possible to make the Flight of the Angel, an unforgettable breathtaking experience (to be booked in advance)!
Duration: 5 hours max. / Not recommended in winter / Difficulty: medium to high
Grand tour of the wines of Basilicata
A day dedicated to the wineries in the northern area of Basilicata where the famous Aglianico del Vulture is produced. We will visit two different wine cellars to discover the history of wine growing in Basilicata and the incredible progress made in recent decades. We will hear the story of the small Lucanian wineries which, in just a few years, have established themselves among the excellences of Italian viticulture. There will also be the opportunity to tasting some small local delicacies in combination with the best labels of the producers we will meet.
Duration: about 5 hours / Tasting of about 6 labels included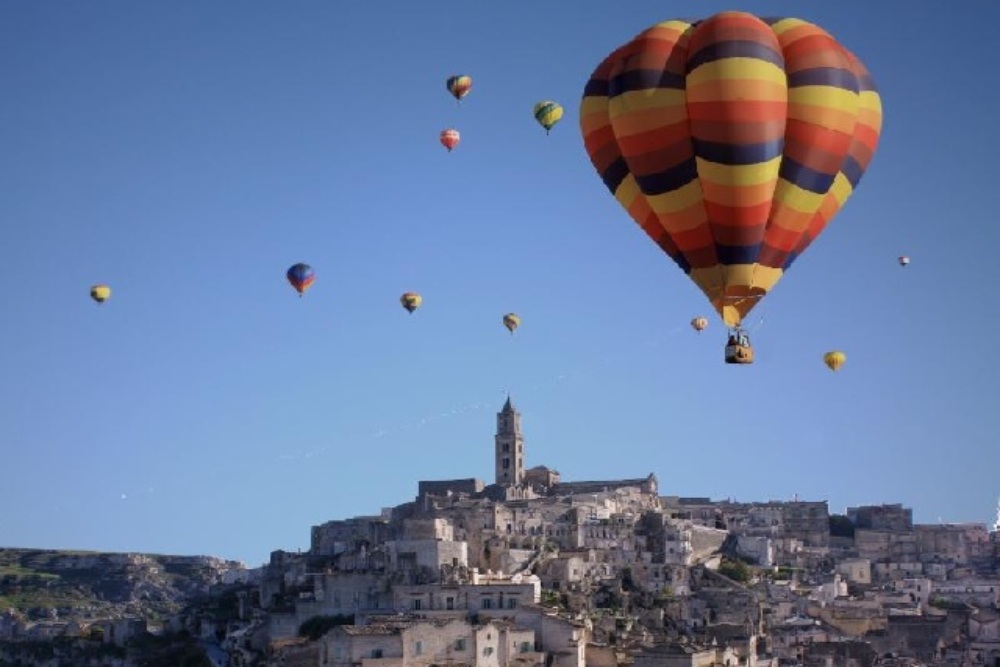 Hot Air Balloon Flight
A unique experience that will remain in your memories forever. In the silence of dawn, we will hover in the air aboard a hot-air balloon and admire from above the beauty of the Sassi of Matera or Craco, the 'ghost town'. The gentle currents will accompany us in our flight and give us views unforgettable views of rivers, valleys, castles and ancient towns as the sun rises into the sky.
2 min. participants / Duration: approx. 2 hours / Including transfer, toast and small tasting on landing